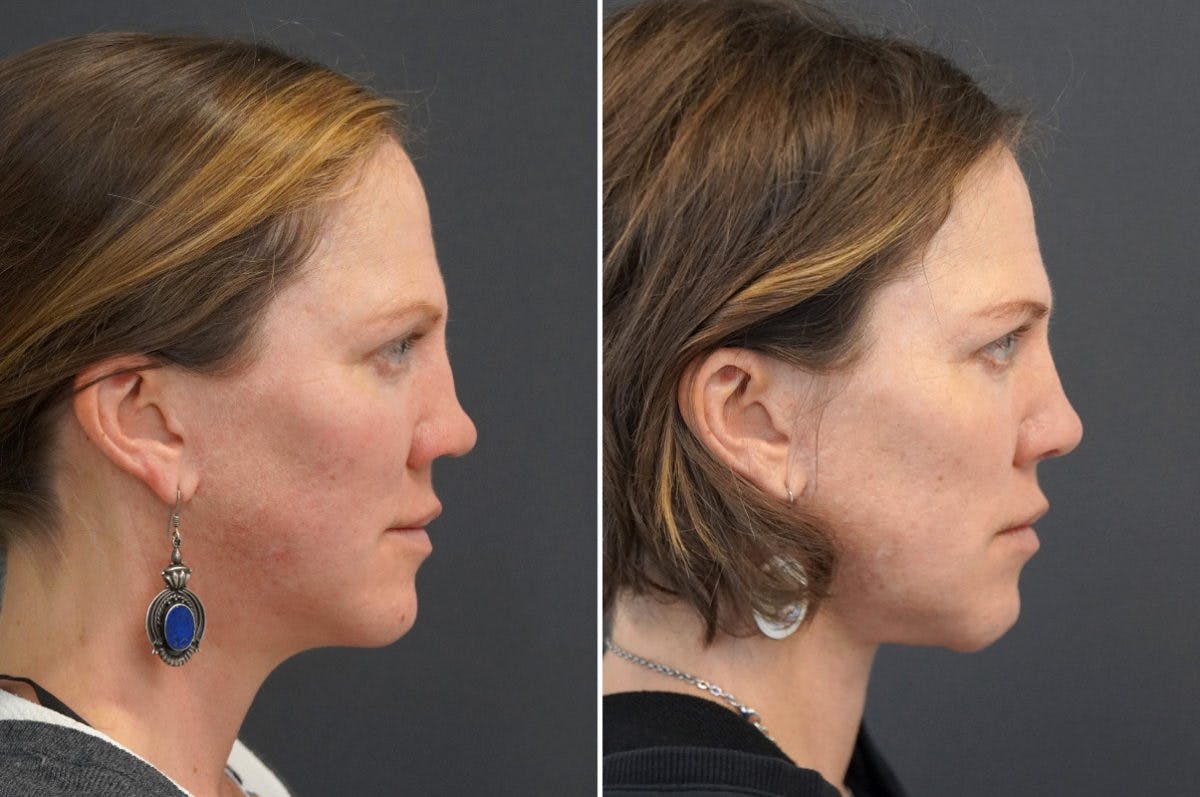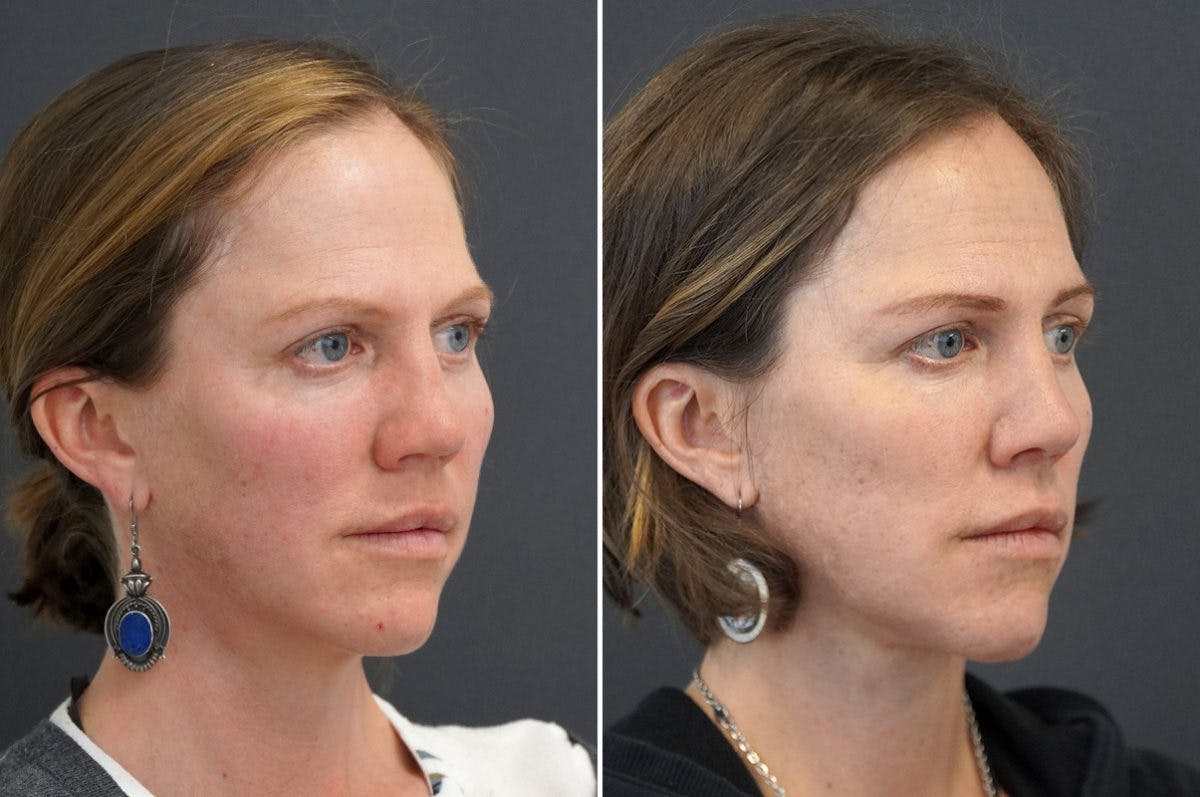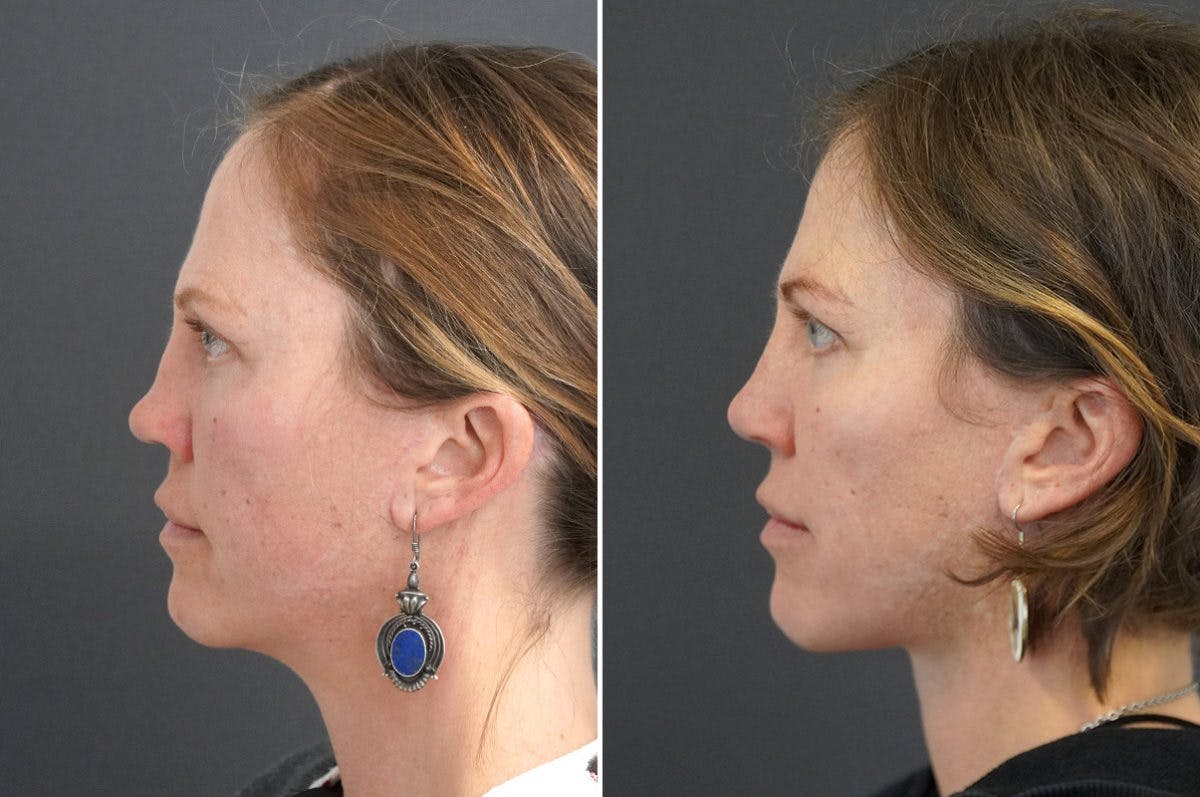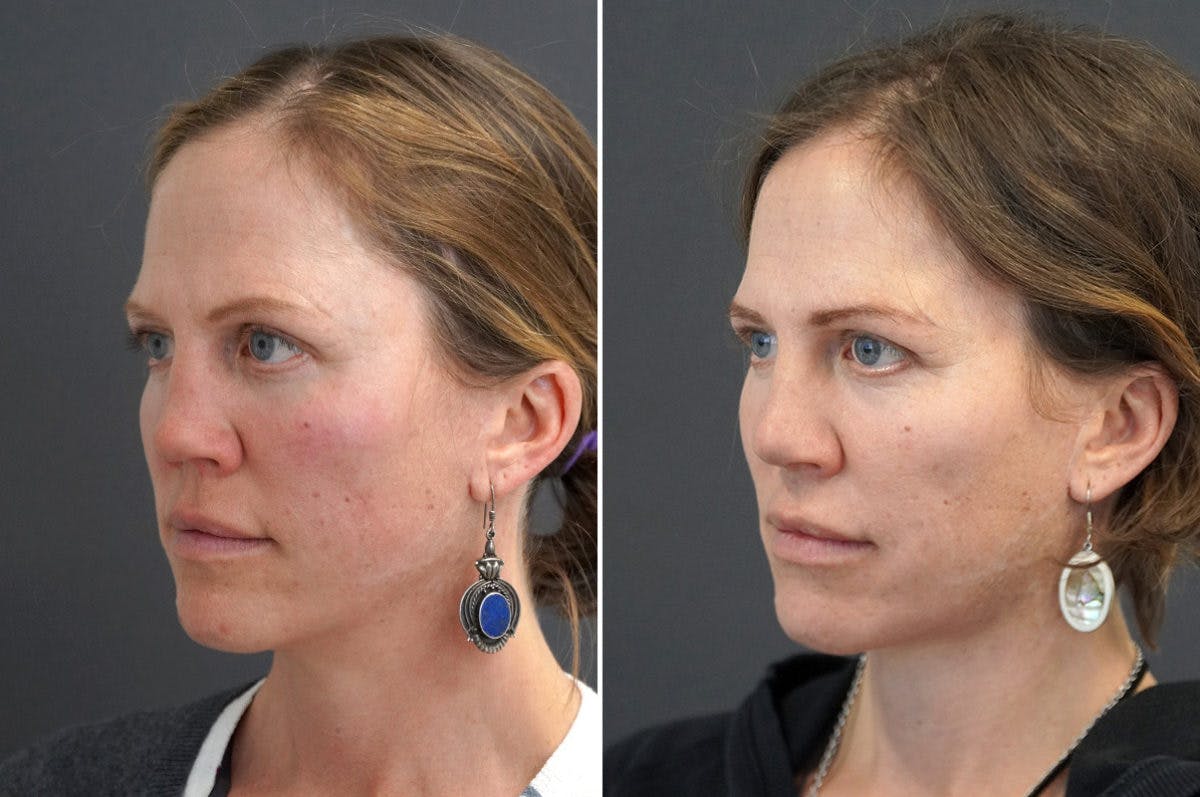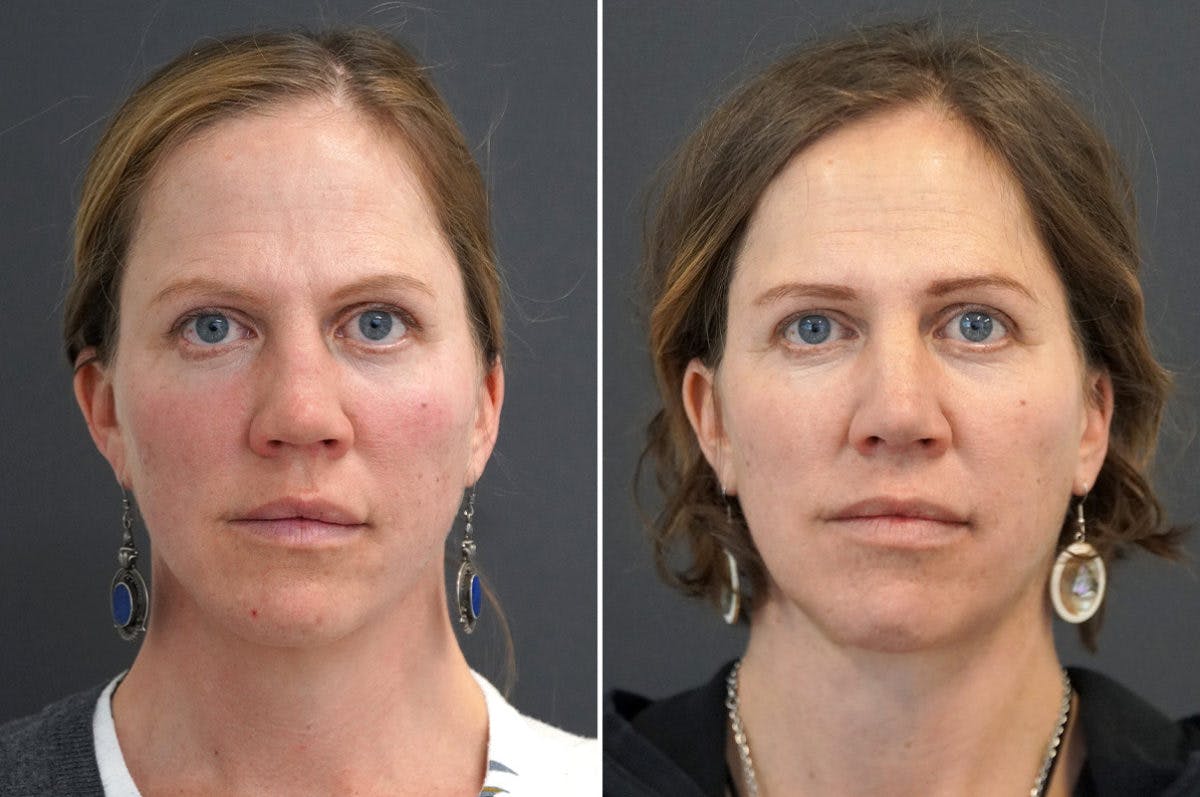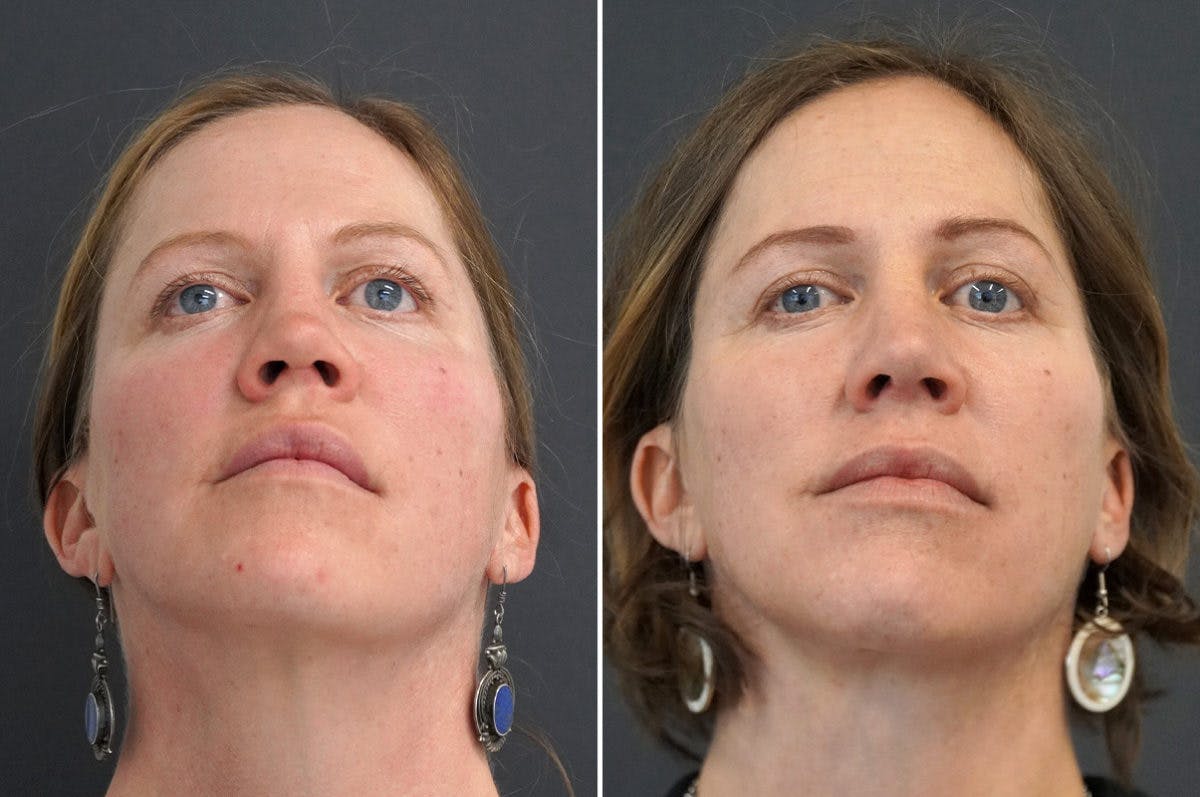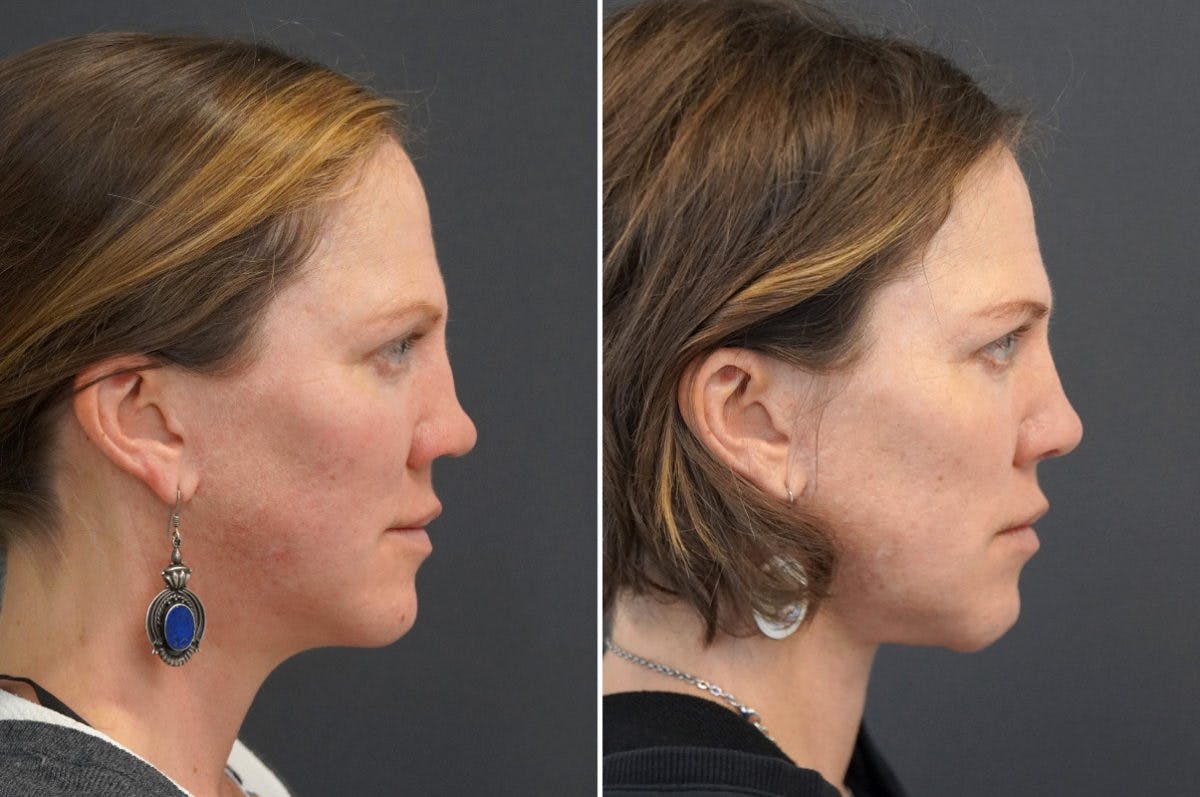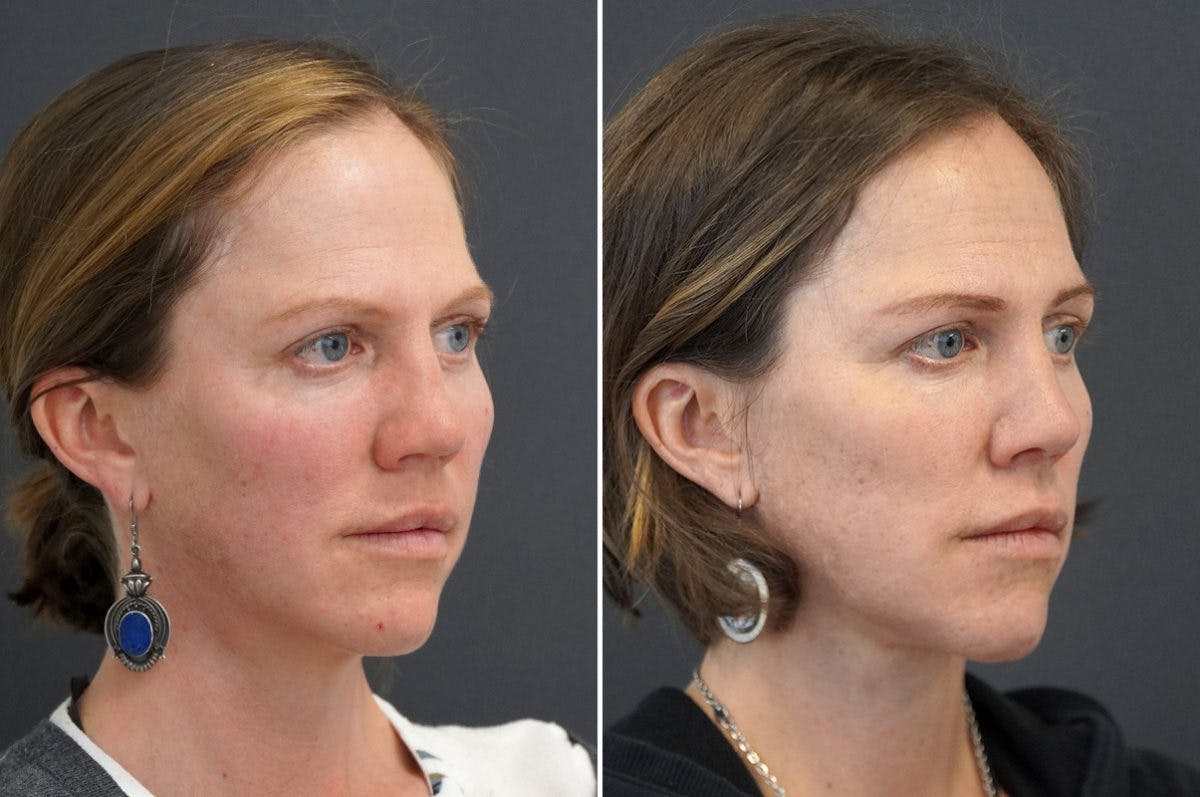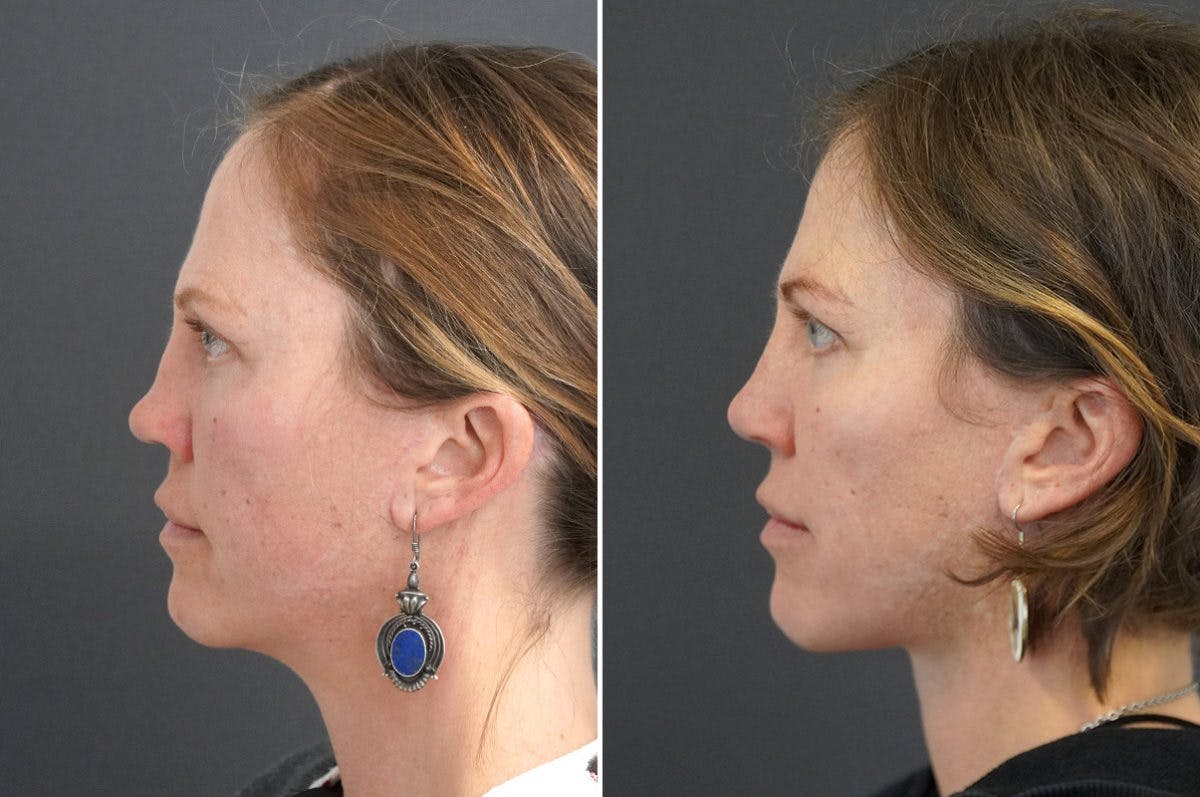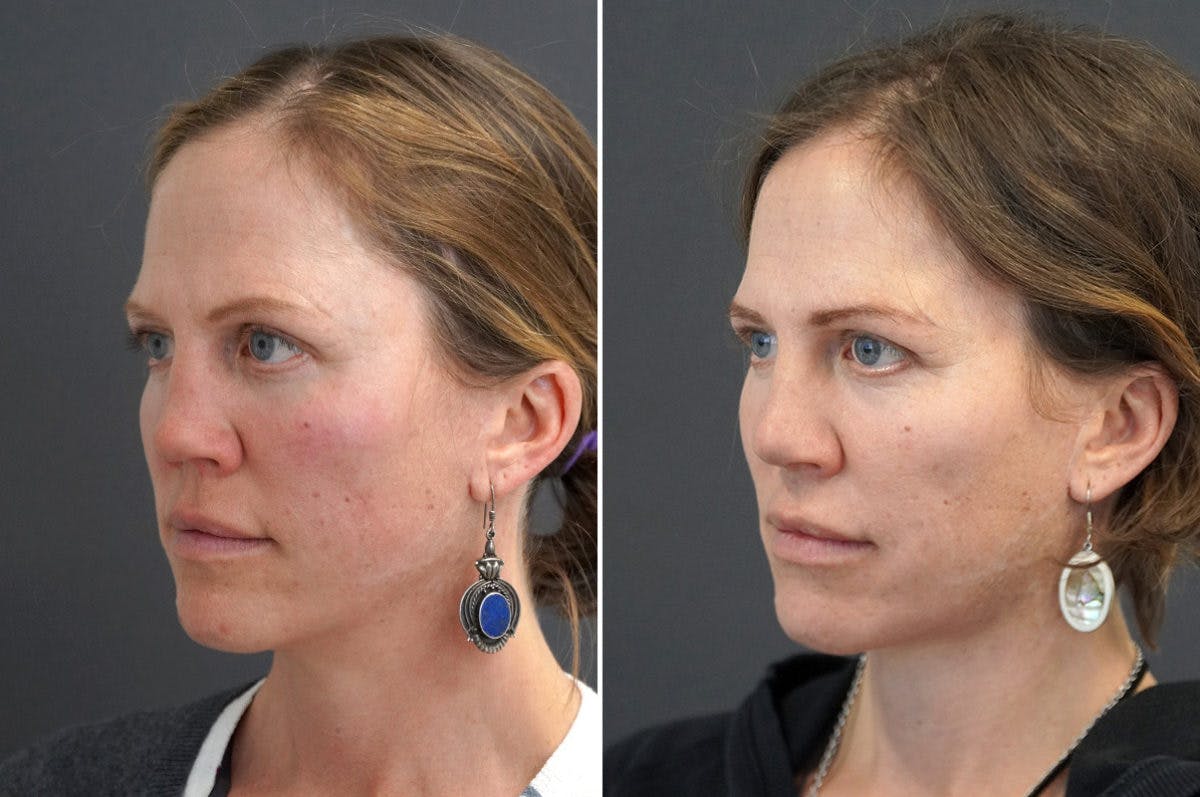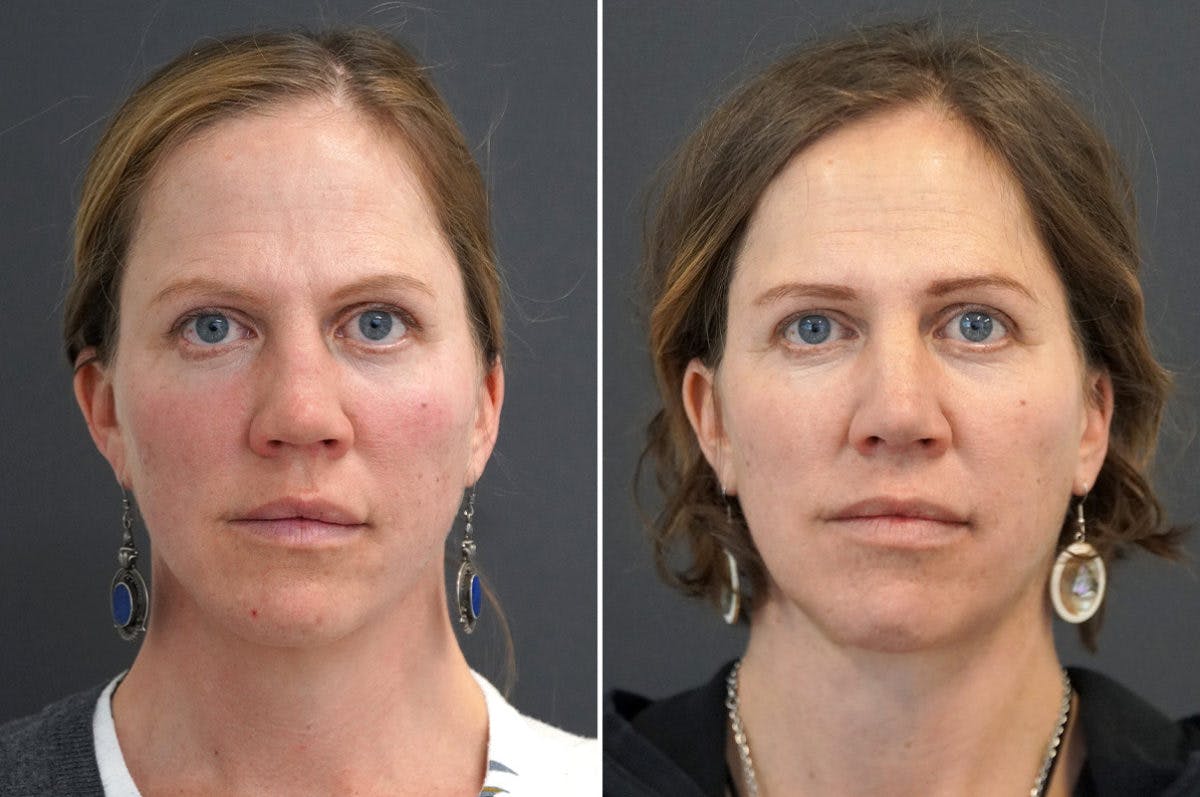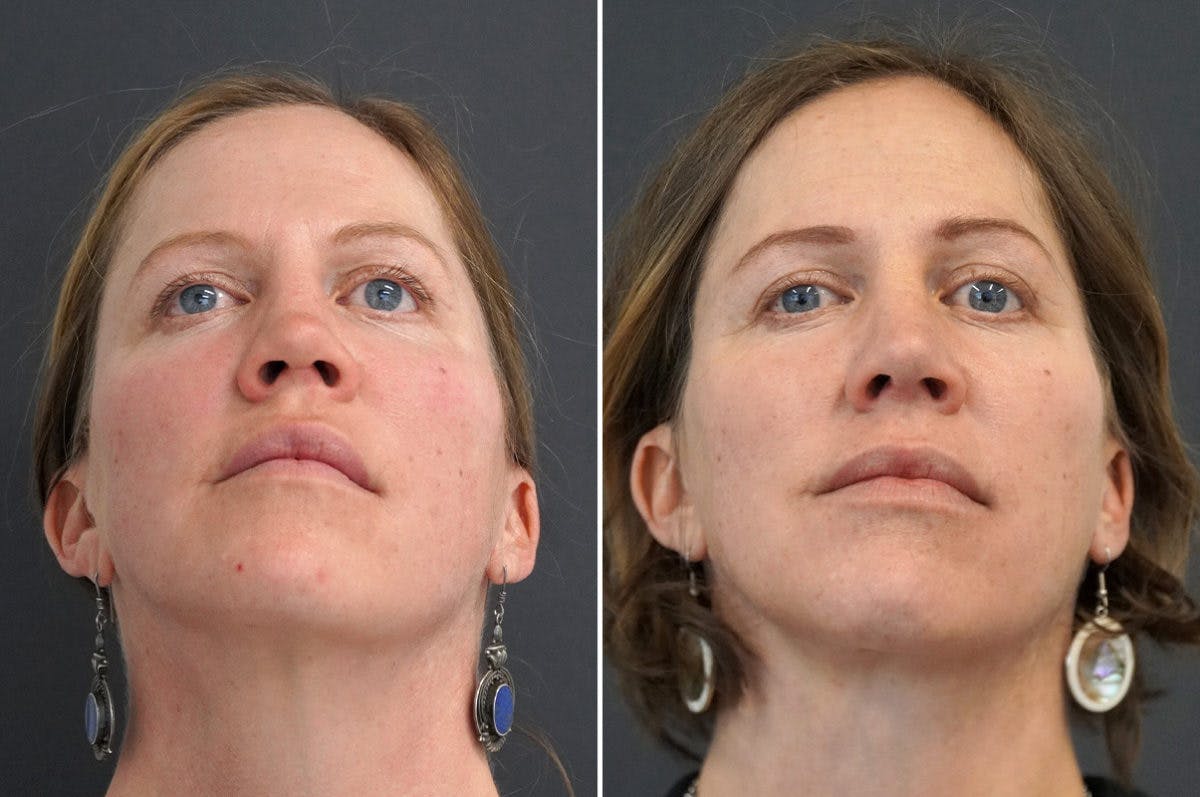 Patient Info
Procedure Description:
Procedures Performed: Revision Rhinoplasty using Costal Cartilage, Repair of Septal Perforation, Revision Deep Neck Lift with Submandibular Gland Removal
This patient had a complication from a surgery performed at another location and presented complaining of difficulty breathing, a change in the shape of her nose, and residual neck laxity after a prior facelift. She developed a saddle nose deformity due to a septal perforation (a hole inside her nose) and weakened nasal cartilage from the preceding procedure. She is healing very well and is nine months from her surgery date.