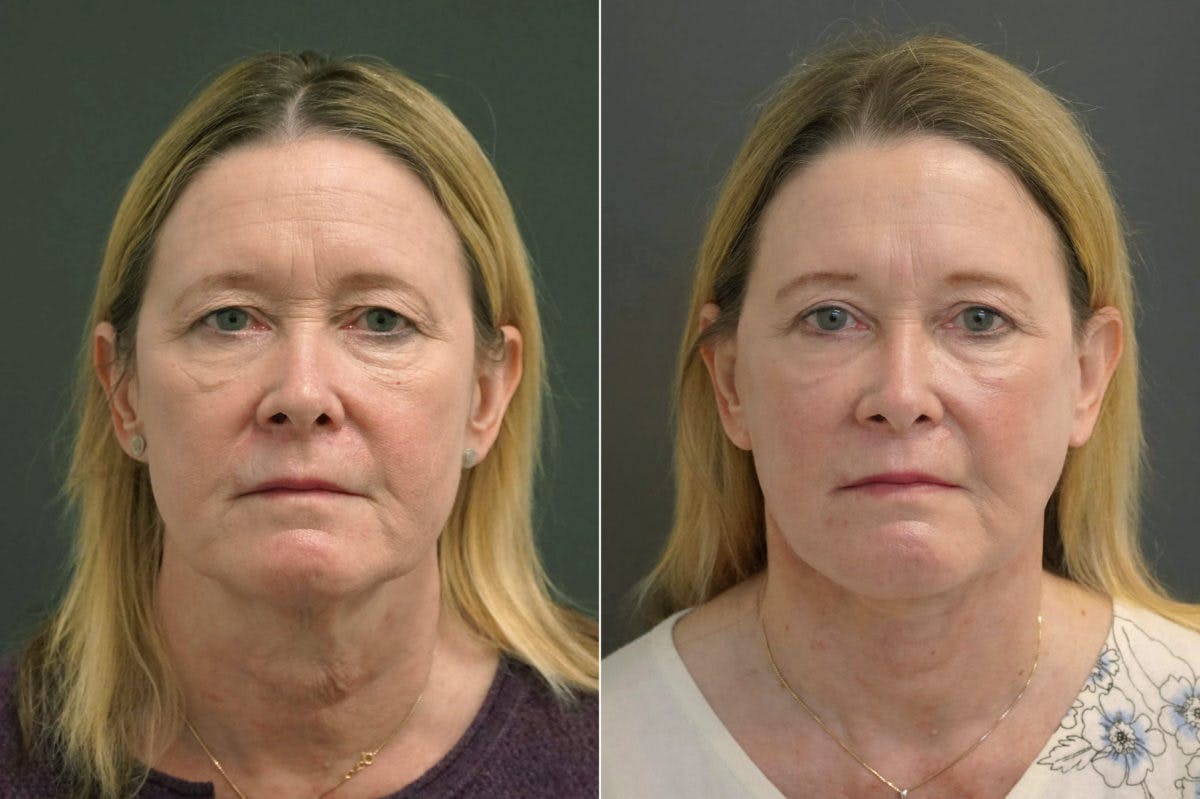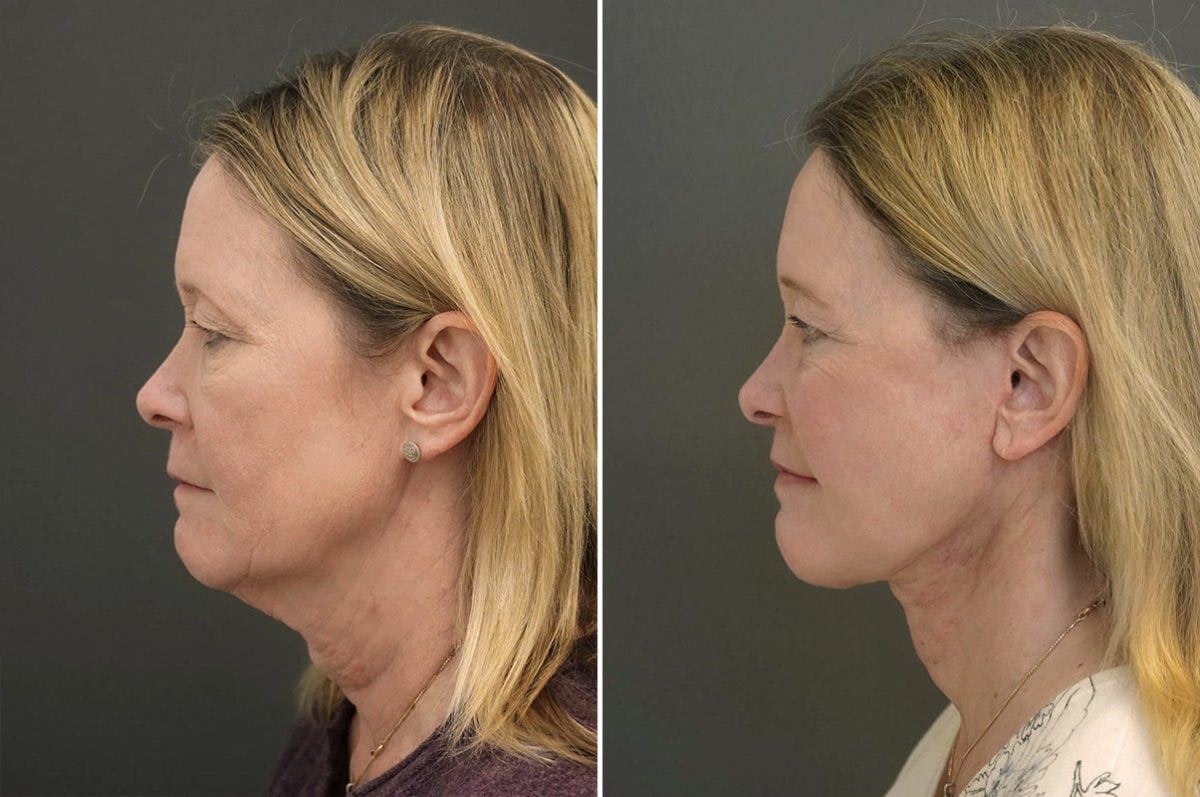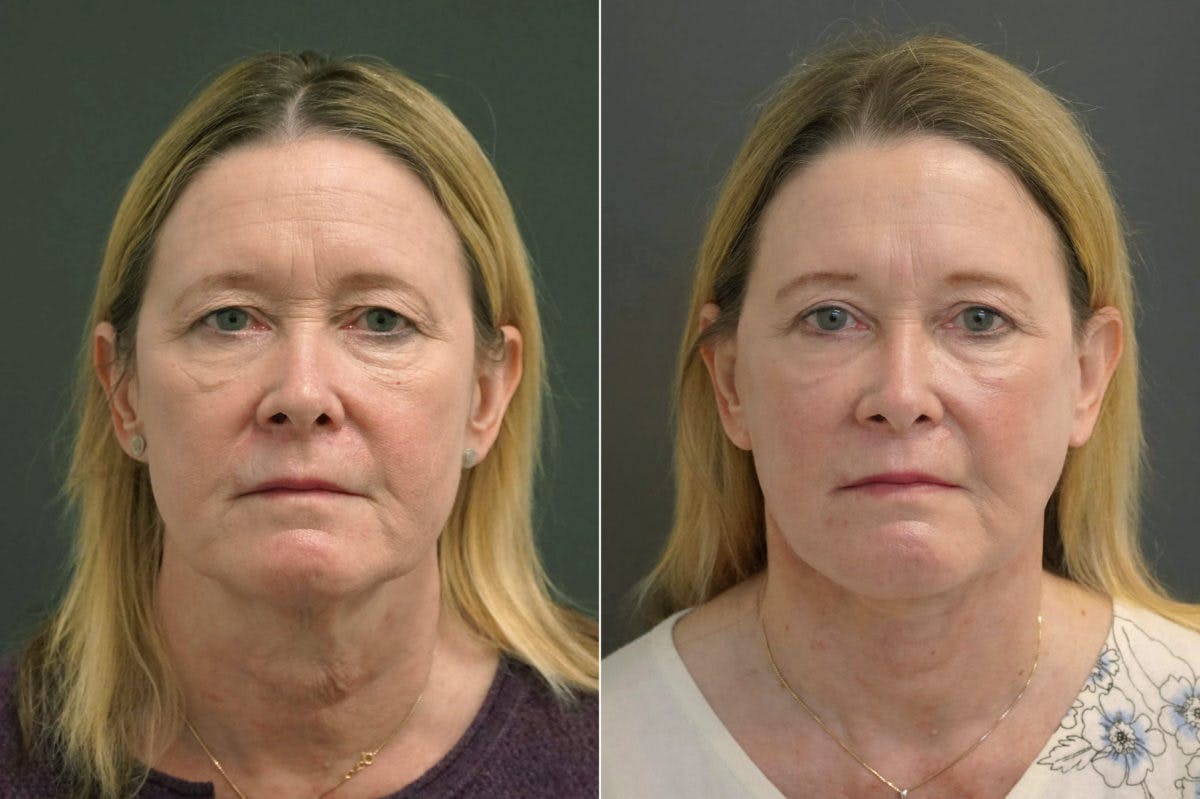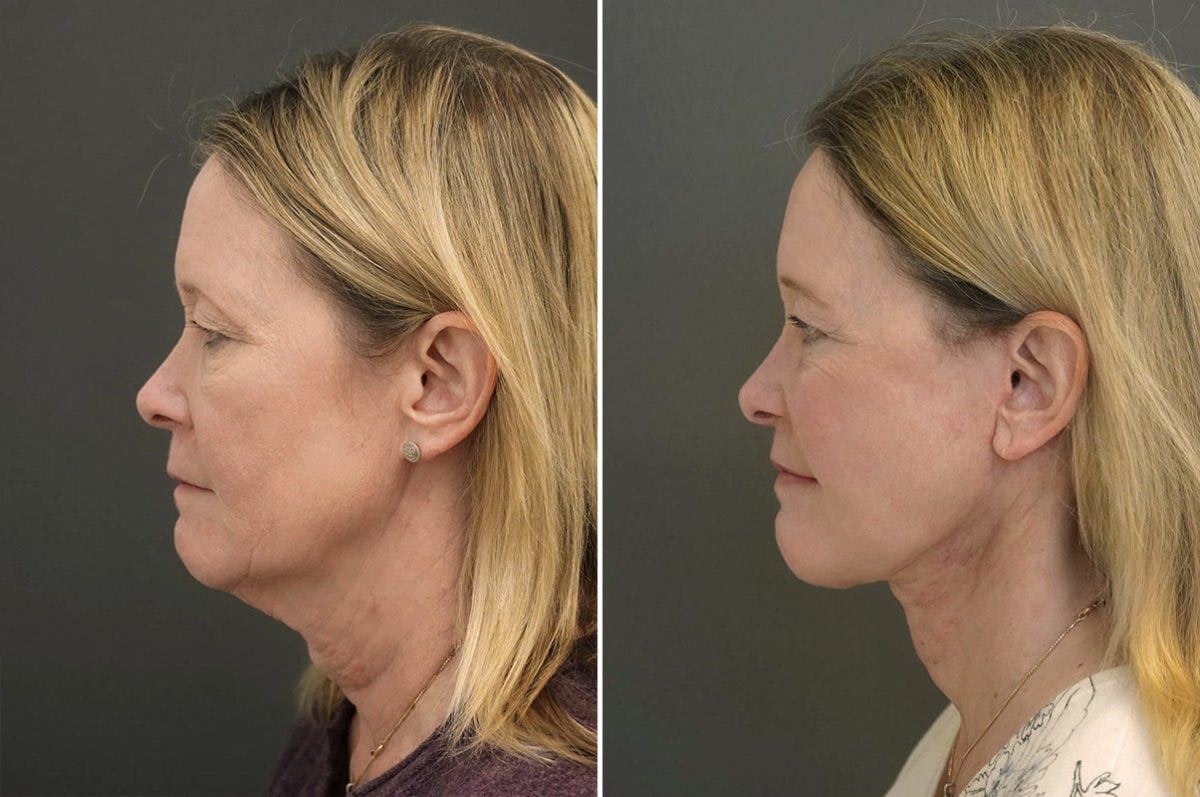 Patient Info
Procedure Description:
Procedures Performed: Full Facelift, Full Face Lipotransfer (fat grafting), and Periorbital CO2 Laser Resurfacing
*No upper or lower eyelid surgery performed
*Patient only 6 weeks post-op; expected swelling along the jawline, eyelid puffiness, and skin discoloration/redness will improve with time
Results: Significant reduction in upper eyelid skin, improvement in the heaviness of neck and jawline, improvement in loss of volume in the midface, cheek, and eyelids. Periorbital skin texture and tone will continue to improve for 6-12 months. The patient is happy with her results and is looking refreshed and youthful.
Individual results may vary.